In today's digital age, having a professional and functional website is paramount for any business or individual. However, the daunting task of building one can deter many from getting started.
Enter Elegant Themes — a solution that has revolutionized how we approach custom development and web designs. Divi, a multipurpose WordPress theme from Elegant Themes, stands out as a prominent contender among the many elegant themes available.
In our detailed Divi review, we'll understand why Divi by Elegant Themes has garnered such acclaim, exploring its advanced features, ease of use, and how it compares to other multipurpose WordPress themes in the market.
Whether you're a pro developer or a beginner, this review Divi theme aims to clarify whether it is the right choice for your next WordPress site project.
Divi WordPress Theme Overview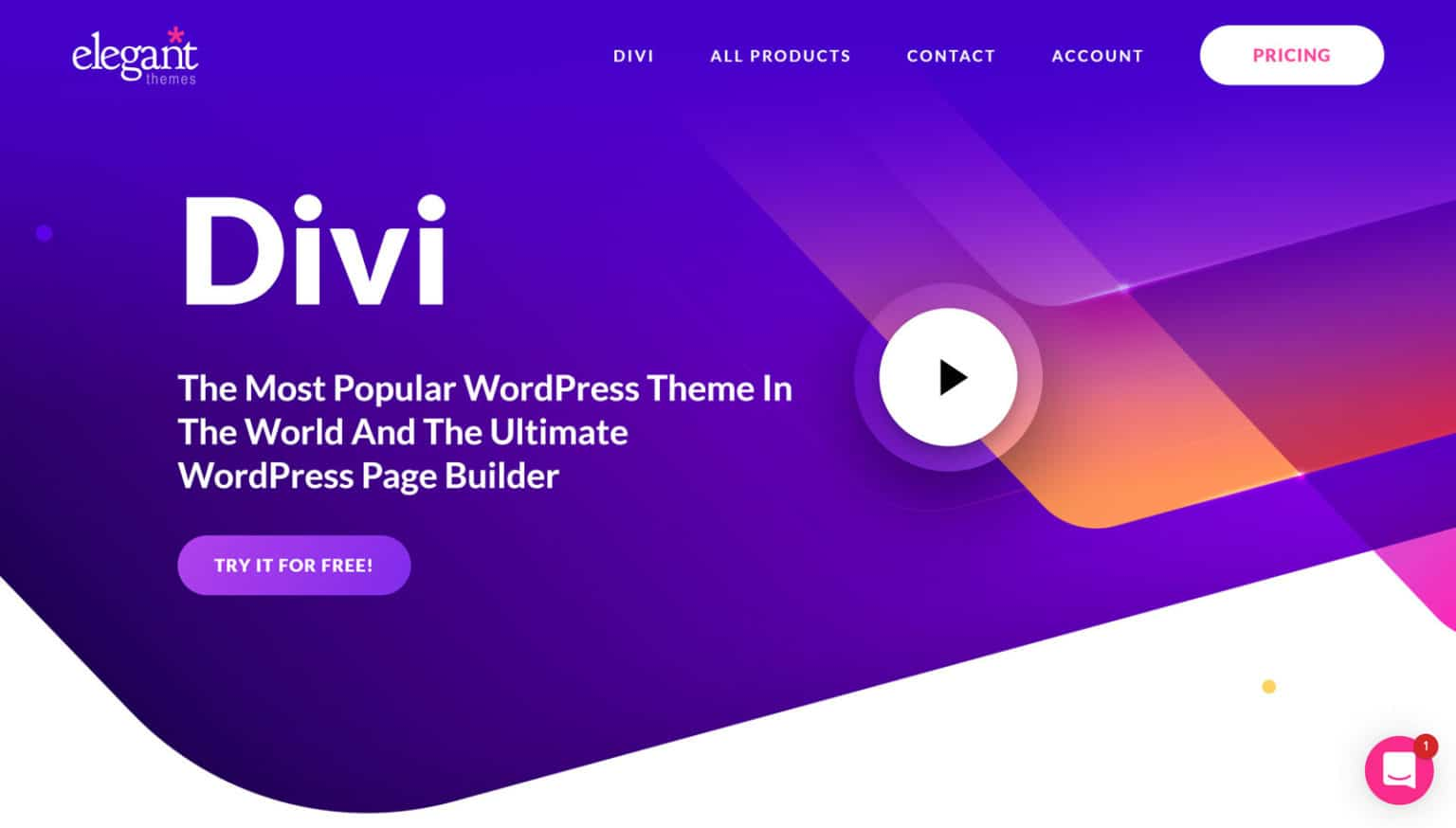 Divi builder, created by Elegant Themes, is one of the best multipurpose WordPress theme. It offers an easy-to-use website-building platform suitable for novices and experienced web designers. With the user-friendly Divi Builder, a powerful drag-and-drop page builder, you don't need coding skills to create stunning WordPress sites.
Related: Choosing The Best Website Builder For Your Brand
Key Features of Divi WordPress Theme
The Divi WordPress Theme is known for its user-friendly interface & flexible customization options, making it a go-to choice for developers. Divi offers a wealth of features that enable you to easily create a stunning and functional WordPress website. Here are some of the key features that make Divi a standout choice:
Visual Editor
Divi's Visual Editor, powered by the Divi Builder plugin, provides an intuitive interface that lets you design & customize your site visually with no coding skills. You can see your changes in real time as you build your site, allowing for a streamlined design process.
800+ Premade Layouts
Divi, from Elegant Themes, has over 800 pre-designed website layouts covering various industries and niches. These layouts can be easily customized to suit your needs, giving you a head start on building a unique & popular WordPress site.
Learn: Elementor Stuck On Loading Screen? Here's How To Fix It!
Built-In Split Testing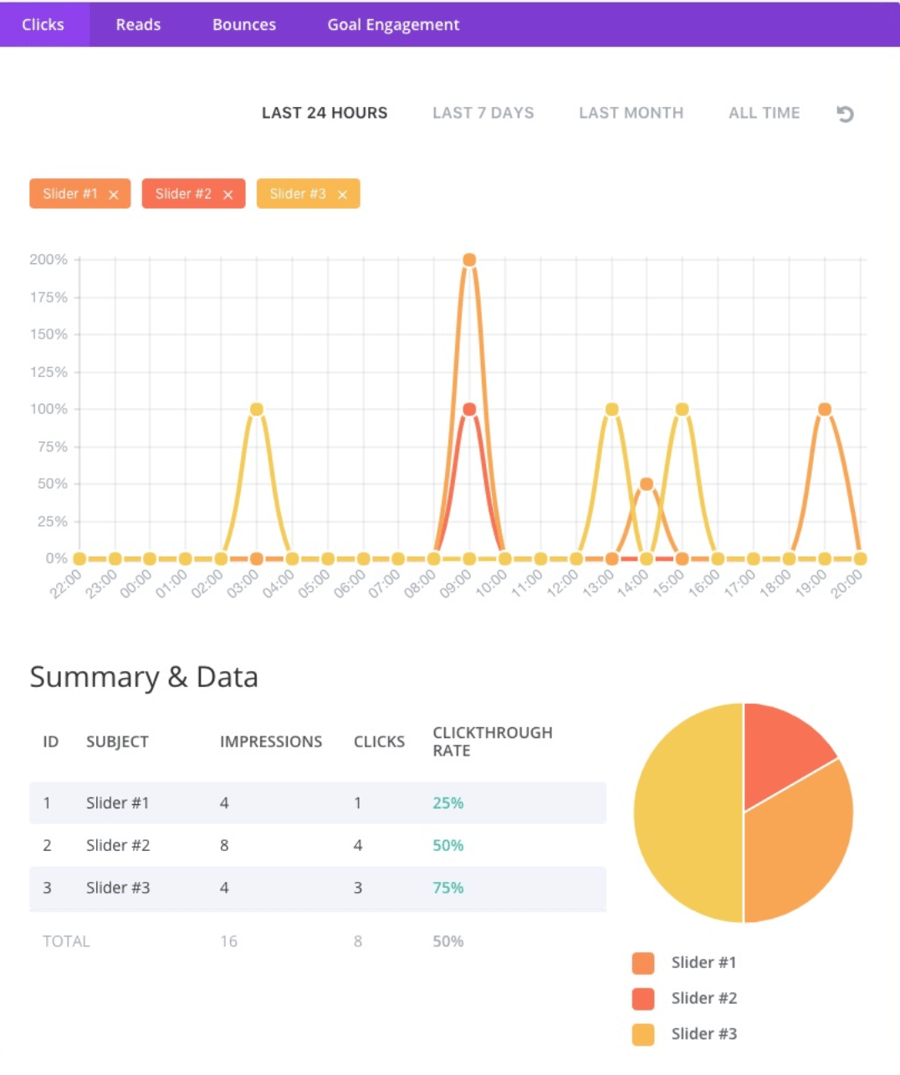 Divi includes a built-in split testing system, also known as A/B testing, which allows you to create and test multiple variations of your website to see which performs better in conversions. This feature is crucial for optimizing your site to achieve your goals, whether it's increasing sales, sign-ups, or other desired actions.
Customer Feedback
Divi has earned rave reviews on Trustpilot, with over 20,000 divi users rating it as 'excellent' and giving it an impressive 4.9 stars. Freelancers, agencies, and website owners find Divi an invaluable tool for creating and managing websites.
Learn: 20 Best Elementor Templates For WordPress
Divi Theme Review: Pros
Multipurpose Theme: Suitable for any project, from blogs to e-commerce sites to portfolios.
Quality Editable Templates: With over 800 to choose from, you can easily find a template that fits your needs.
Powerful Page Builder: The Divi Builder's drag-and-drop editor interface makes it easy to customize every aspect of your site.
Helpful Documentation: Extensive documentation and a strong user community provide valuable support.
Good Value Purchase Options: Divi offers several pricing options, including a cost-effective lifetime access plan.
Related: Best Personal Trainer Website Templates For 2023
Divi Theme Review: Cons
Page Builder Learning Curve: The Divi Builder, while user-friendly, takes time to master, especially for those new to web design.
Potential Overwhelm: With so many customization options, it can be easy to feel overwhelmed to create a cohesive design.
Speed Considerations: Divi may not be the fastest WordPress theme available, which can impact page load times & SEO performance. Divi is the flagship theme developed by Elegant Themes.
Read: Best WordPress Page Builders For 2023
Exploring the Essential Components of the Divi Theme
Let's dive into the essential components of the Divi theme, a popular WordPress theme, to help you understand what it includes and how it works. This will give you insights into how to use Divi to create a stunning website effortlessly.
1. Divi Builder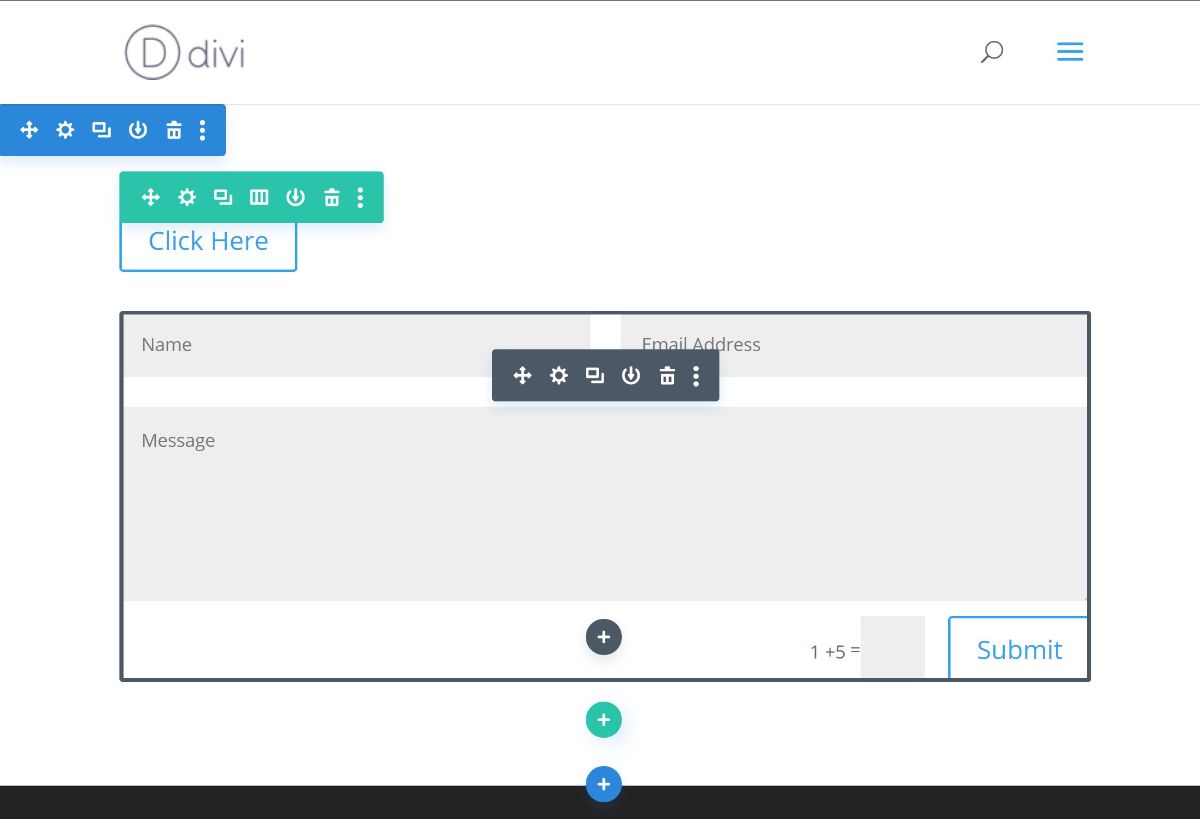 Divi's most distinctive feature, the Divi Builder, sets it apart from other WordPress themes. It is an integrated visual, drag-and-drop page builder that allows you to craft custom designs without coding. Similar to tools like Elementor Pro and Beaver Builder, Divi builder plugin provides a user-friendly interface where you can create page layouts, with rows and columns and add different "modules" like buttons, images, pricing tables, contact forms, and more. Each module and row/column comes with a wide range of customizable settings for features, styling, and spacing, enabling you to create unique designs without interacting with code.
Read: Elementor Cloud Review: Should You buy it?
2. Divi Theme Builder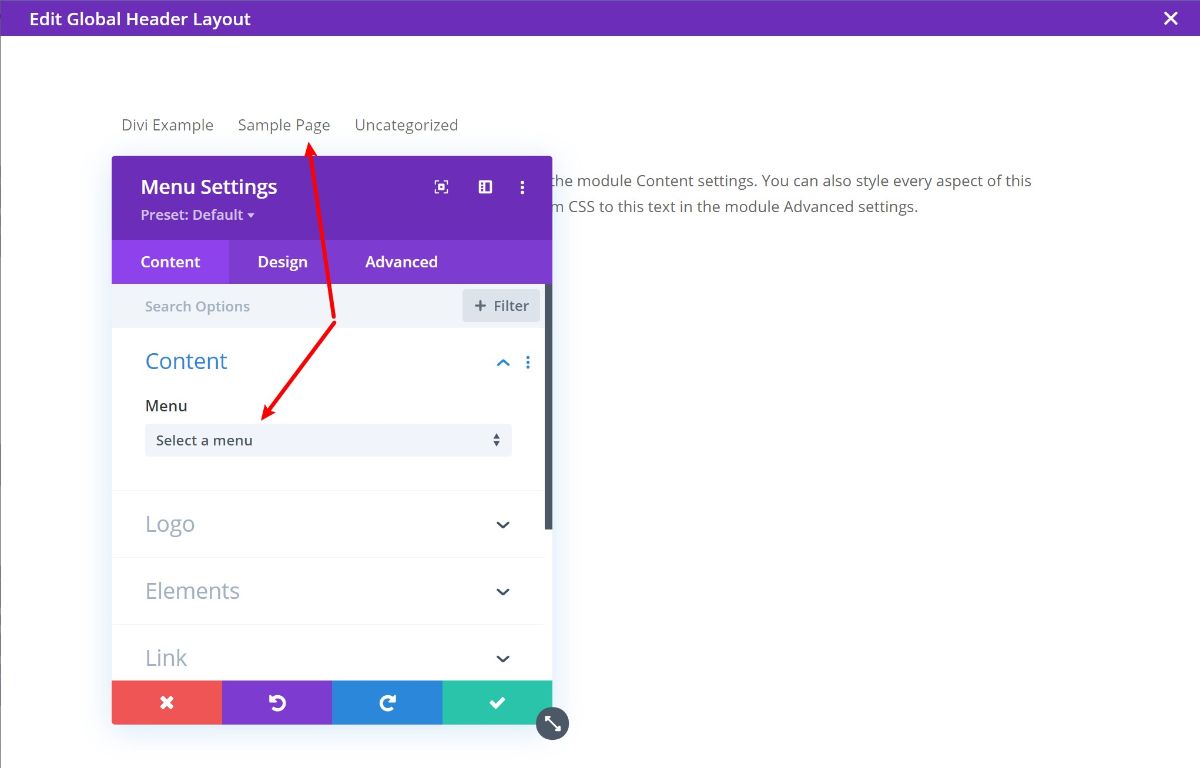 The Divi Theme Builder is an extension of the Divi Builder that enables you to apply custom designs to your theme templates. With this feature, you can design your site's header, blog post template, front page element and more using the visual interface. This visual builder is particularly helpful when you want all your blog posts or WooCommerce product pages to share a specific design without manually recreating it for each post or product.
3. Divi Library Templates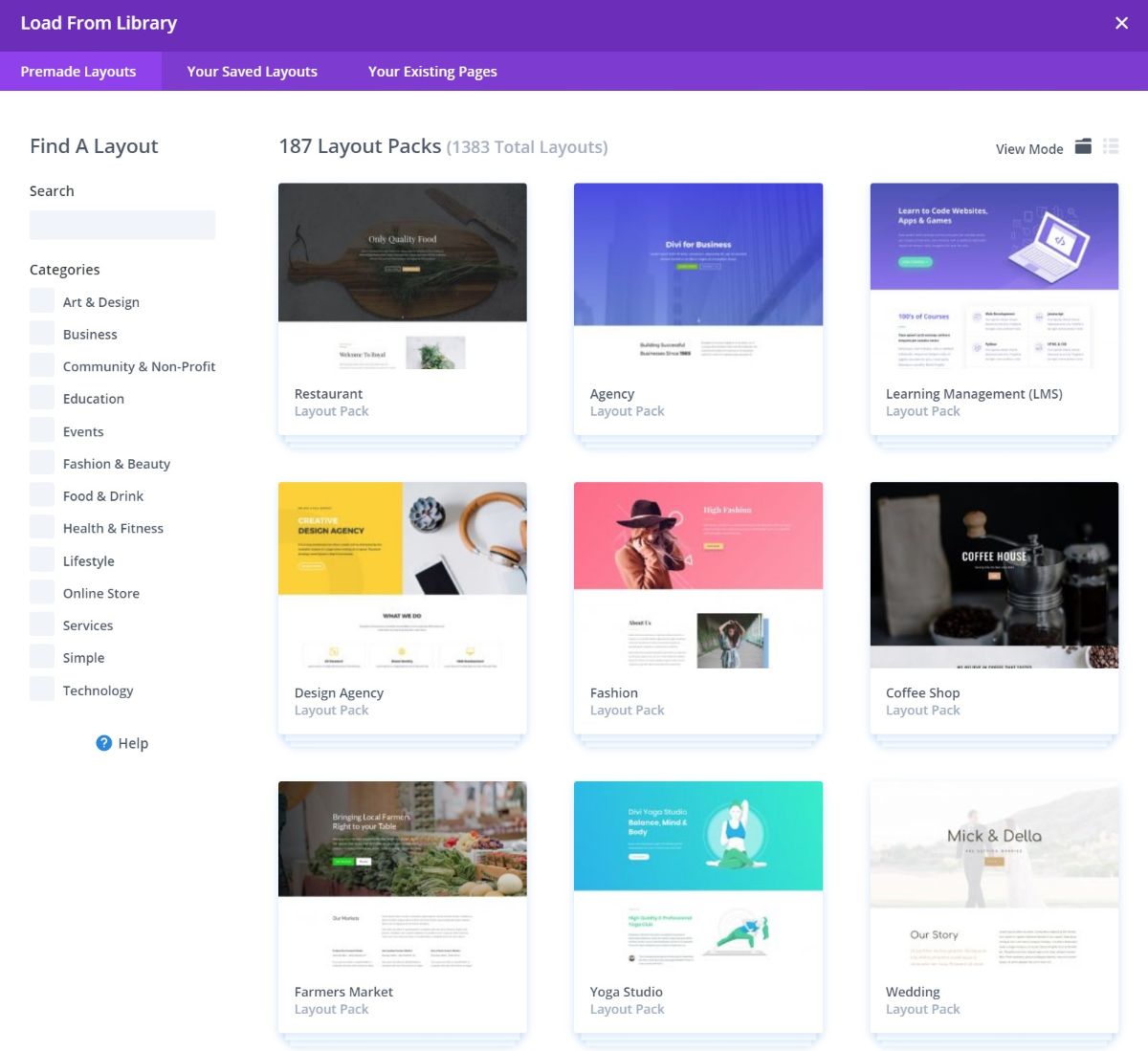 While using the Divi Builder that enables you to create designs from scratch, you don't have to start from zero every time. Divi offers a vast library of over 1,383 premade layouts, categorized into 187 layout packs, allowing you to import and move layout packs to customize designs to fit your needs. You can also save your designs as templates or individual sections as "Global Modules" for reuse across your site, streamlining the design process.
Learn: 5 Best WordPress Security Service Providers
4. Divi Theme Customizer Options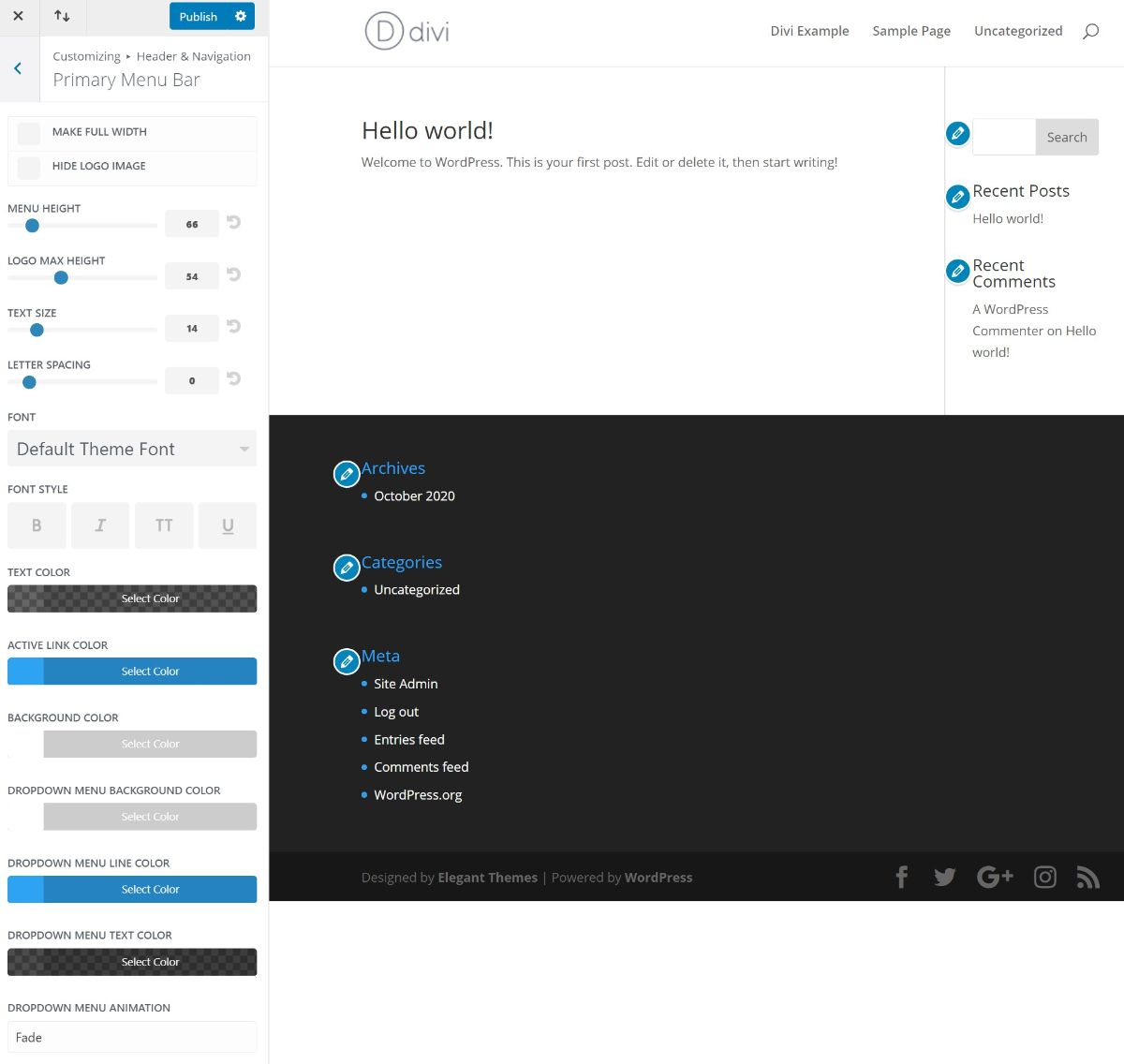 Divi integrates seamlessly with the native WordPress Customizer, offering real-time previews of your style and layout changes. This intuitive interface lets you customize your theme's appearance and functions like any other WordPress theme, from tweaking header settings to adjusting fonts and colors.
5. Divi Theme Options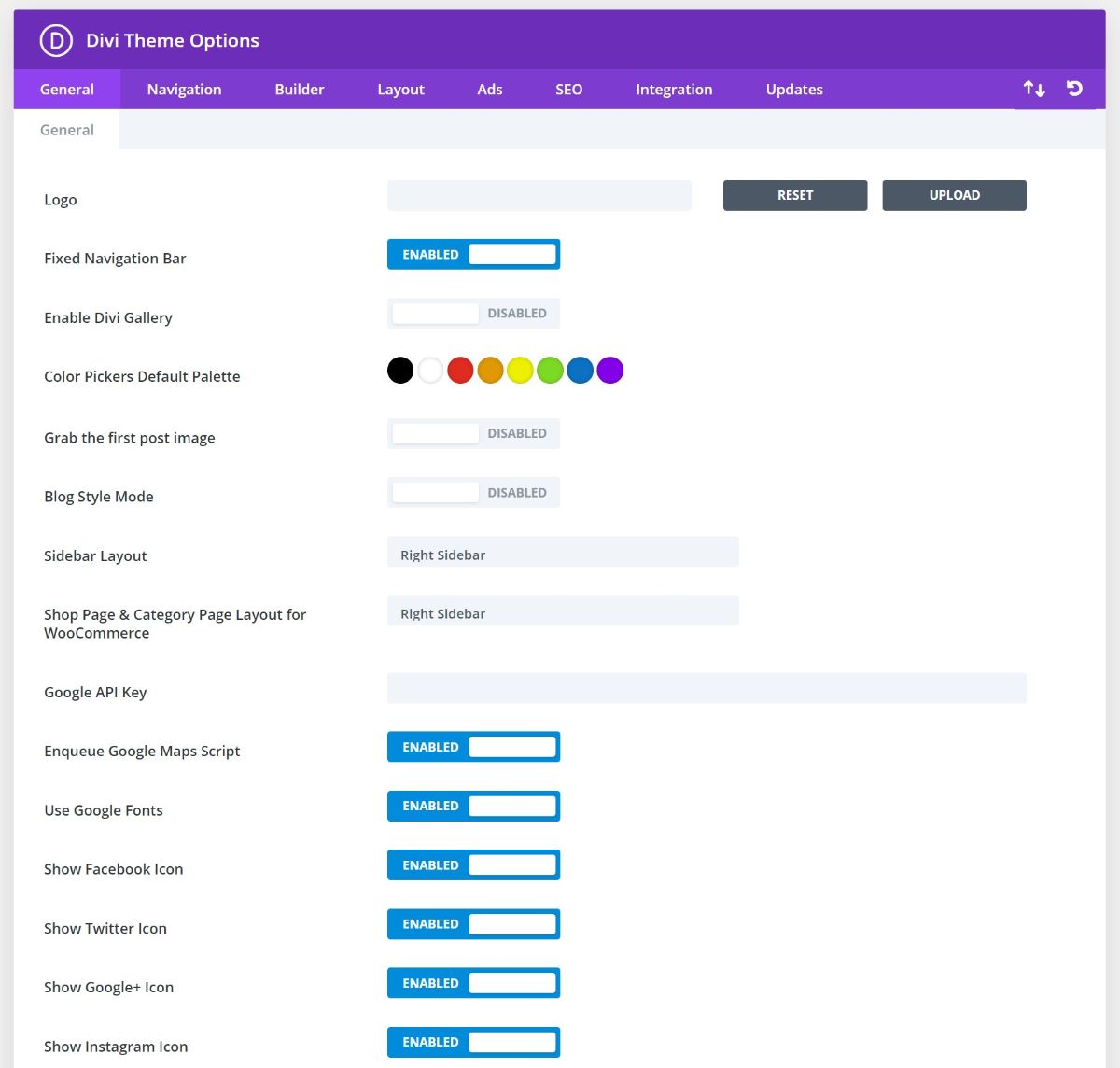 Divi also features dedicated backend theme options for controlling functional, integration, and global settings. This area makes it easy to create custom designs and manage more technical elements, such as adding code snippets for Google Analytics tracking.
Divi's powerful tools and customization options make it a versatile choice for beginners and experienced web designers, giving you complete control over your website's design and functionality.
Know: 5 Best WordPress Speed Optimization Services
Divi Review: Pricing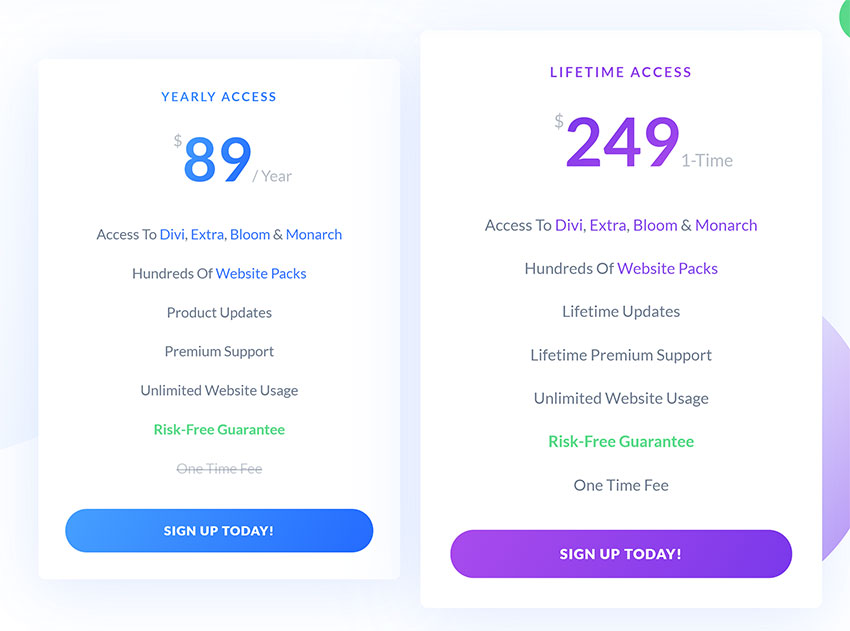 Divi, a premium theme from Elegant Themes, offers an unconventional pricing model within the WordPress ecosystem. Rather than purchasing the theme on its own, you gain access to Elegant Themes' entire catalog of tens of thousands of themes and plugins, which includes popular options like Bloom and Monarch.
The current membership pricing for Divi is available in two options:
Yearly Access: This annual subscription provides access to all themes and plugins by Elegant Themes for one year. After the year, you must renew the subscription to continue receiving updates and support.
Lifetime Access: This one-time payment option grants lifetime access to all themes and plugins from Elegant Themes, including future updates and support.
The crucial difference between these plans is their payment structure: the first is a recurring annual fee, and the second is a single, one-time payment.
Both licenses allow you to use Divi on unlimited websites, which means you can launch new sites in the future without incurring additional costs.
For those new to Divi, starting with the yearly subscription may be a more cost-effective choice. However, if you find the theme suits your needs and plan to use it long-term, upgrading to the lifetime access plan will be a better investment in the long run.
Learn: Why Your Business Needs White-Label WordPress Outsourcing?
The Divi Support Center
The Divi outstanding customer support center is a recent addition to Divi, designed to enhance the interaction between Elegant Themes team and their customers. You can get access to Divi theme support seamlessly when you become an active member of Elegant Themes. This membership ensures you receive dedicated assistance not only for Divi but also for all other Elegant Themes products.
Divi Support Center
The Divi Support Center is a dedicated section within the Divi admin menu that offers a variety of tools to help you troubleshoot issues, optimize your hosting environment for Divi, and get expert assistance if needed.
know: 15 Best AI Website Builders For 2023
System Status Report
Divi provides a system status report at the top of the Support Center page, allowing you to check if your hosting environment is correctly configured for Divi. This report will highlight any areas requiring adjustments to ensure Divi runs efficiently.
Remote Access
Divi offers a remote access feature that allows the Divi support team to access your site (with your permission) to help troubleshoot any issues you may be experiencing. This can be a valuable feature for quickly resolving any technical problems.
Learn: Best Podcast Website Examples + Themes (2023)
Safe Mode
Divi's safe mode option temporarily turns off features and plugins that may cause compatibility issues with Divi, helping you identify and resolve conflicts affecting your site's performance.
Error Logging
Divi's support center includes a debug log that records errors for reference. This can be a valuable tool for identifying and resolving issues on your site.
Comprehensive Documentation
Divi offers an extensive documentation area, including written and video tutorials, that cover all of Divi's features in detail. This resource can be invaluable for learning how to use Divi effectively.
Read: 30 Best White-label Digital Marketing Companies
Community Support
Divi has an active community of users who can offer help and advice through online forums, the Divi Meetup Network, and the Divi Theme Users Facebook group.
Unlimited Website Support
Elegant Themes supports unlimited websites you maintain, ensuring you have the assistance you need, regardless of how many Divi site you manage.
Learn: Ultimate White Label SEO Guide For Agencies
Divi Alternatives
If you're looking for alternatives to the Divi theme, here are three highly popular options that you might consider:
1. Astra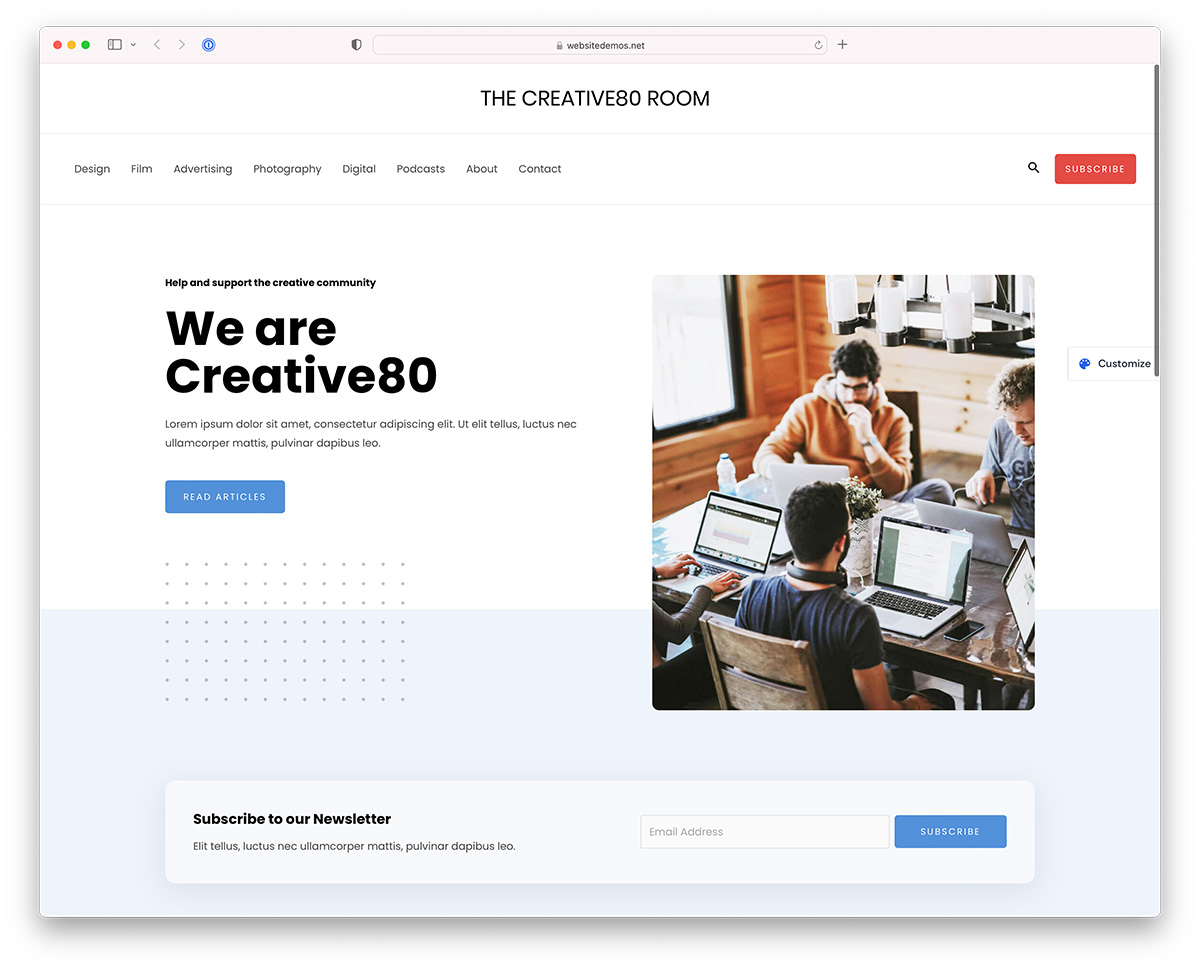 Astra is a strong competitor of Divi, boasting around 1.6 million active users. Unlike Divi, Astra does not feature its page builder; instead, it is compatible with popular page builders such as Elementor, Beaver Builder, and Gutenberg. Astra is highly customizable and can be tailored to your specific design needs, making it a viable alternative to using Divi itself, depending on your preferences and requirements.
2. Avada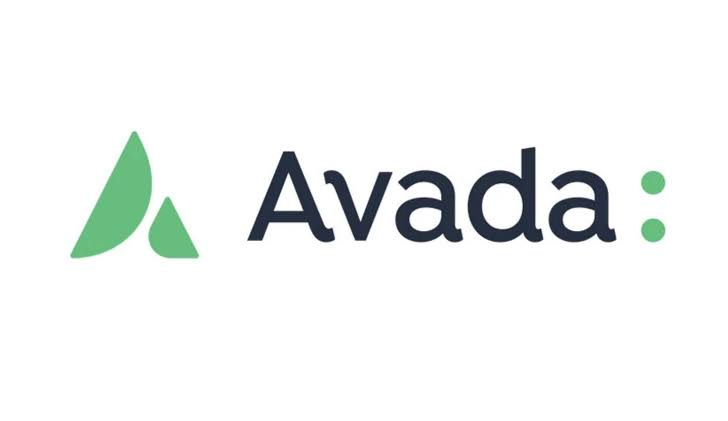 Avada is another prevalent WordPress theme, with a user base of over 825,000 worldwide. It comes with a custom drag-and-drop page builder and offers hundreds of stunning elements for design customization. Avada also provides over 80 ready-made starter templates to kickstart your website design. Regarding cost, Avada is a cheaper alternative for a single webpage since its license covers just one site. In contrast, Divi's pricing is higher but allows unlimited website use.
Explore: How To White-Label WordPress In 2023?
3. Elementor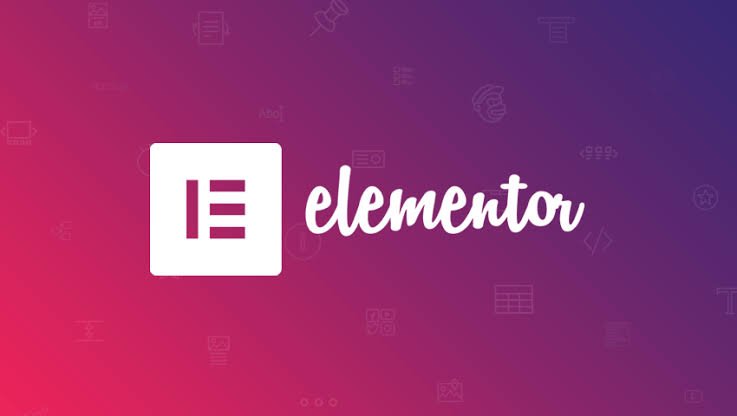 Elementor is a leading WordPress page builder that has evolved into an all-in-one website builder package, including hosting, domain, and a theme in one bundle. It offers a user-friendly, drag-and-drop builder interface that eliminates the technical hurdles of website design, allowing you to focus solely on your content. Elementor's robust features and ease of use make it an excellent alternative to Divi, especially for those who prioritize simplicity and convenience in website building.
Related: Divi Vs. Elementor: Full Comparison
FAQs
What is Divi?
Divi is a theme and plugin that transforms WordPress into a comprehensive site builder, similar to Elementor. It aims to allow WordPress users to create highly customized, responsive web designs quickly and easily. The Divi plugin can be installed on self-hosted WordPress sites or WordPress.com with a Business plan or higher.
How much does Divi cost?
Divi is priced at ₹7089 per year, offering unlimited updates, premium support, and usage on unlimited websites. The Lifetime Access plan is a better option for long-term users, providing the same benefits with a one-time payment. Divi also offers a 30-day money-back guarantee and the opportunity to upgrade to the lifetime plan anytime. Divi is available as part of the Elegant Themes membership.
Is the Divi theme good for SEO?
Yes, Divi has implemented all the features required for good SEO in a WordPress theme. However, theme choice is just one of many SEO considerations. Creating quality content and acquiring backlinks are crucial for SEO.
Is Divi a good theme? Is it worth buying? 
This is subjective, but generally, Divi is a good choice for those seeking complete control over their site's design and style. It may not be the best option for every situation, but it's a strong contender if you prioritize design flexibility.
Can you use just the Divi Builder without the theme?
Yes! The Divi Builder is available as a plugin, allowing you to use the visual drag-and-drop page builder (and the theme builder) with any WordPress theme. This is an excellent option if you're primarily interested in the drag-and-drop functionality of Divi Builder.
Is Divi the best WordPress theme?
Divi is undoubtedly one of the top themes with an integrated site builder. However, what constitutes the "best WordPress theme" depends on individual needs. Some users prefer a simple blogging theme from WordPress's repository, while others require a full site builder with complete design control. In the latter case, Divi is hard to beat.
Divi Theme Review Conclusion
Divi is an "All in One" WordPress theme that balances user-friendly simplicity and advanced customization options. It's versatile and accessible, catering to users of all levels. Divi offers features like third-party extensions, child themes, CSS code customization, and more for agencies and professionals, allowing for in-depth design control. Its adaptability, responsive design, regular updates, and strong support make it a robust choice for various website types and user needs.
Whether searching for a theme with ready-to-go website templates or one that lets you craft a custom WordPress website from scratch, Divi has got you covered — without coding.
For those seeking a mix of both worlds, Divi also provides a vast library of editable custom templates that can be customized to suit your unique needs.
While the Divi builder interface is relatively user-friendly, you must invest some time to fully familiarize yourself with the builder's interface if you wish to harness its potential fully. However, if you're rushing to launch your site, Divi's pre-built templates are a fantastic choice, as they look professional and can be deployed swiftly.
If you're still undecided about whether Divi is the suitable theme for your website, the customer showcase is a great place to get inspired and see what is achievable with Divi.
Looking for WordPress Webdesign Services?
Connect with us for the best WordPress Web Design Services to create a bespoke online presense.