Are you ready to make your mark in the fitness industry ? Building a successful fitness website is a powerful way to showcase your expertise, attract clients, and grow your business. In this guide on how to start a fitness website.
We'll guide you through key steps in crafting a standout website: choose the right platform, define your niche, design an engaging site, and create resonant, valuable content.
Get ready to flex your digital muscles and transform your online presence with our guide on how to start a fitness-centered website!
Key Takeaways
Choose the right platform for launching a successful website, such as WordPress, Wix, or Squarespace.
Define your fitness niche to better target your audience and provide tailored solutions.
Design an engaging website with optimized layout/navigation, color scheme & typography, create valuable content, and integrate online booking & scheduling tools. Implement SEO best practices and utilize social media/email marketing to optimize performance.
Choosing the Right Platform
Launching your website smoothly and successfully starts with selecting the right platform. Popular options like WordPress, Wix, and Squarespace cater to the unique needs of personal trainers and fitness businesses.
Each platform provides unique features and customization options, guaranteeing a professional appearance and seamless functionality for an exceptional visitor experience.
Examining each of these platforms will aid you in making an informed decision.
The right platform will provide you with the necessary tools you require in marketing and running your website. Let's examine the discussed options to identify the ones that can assist in building your professional website and boosting your personal training business.
WordPress
WordPress is a powerful and flexible platform that has become a favorite among personal trainers and fitness professionals.
You have a multitude of fitness WordPress themes and plugins at your disposal to create a personalized website, whether you're a certified personal trainer, gym owner, or fitness blogger. These themes offer a user-friendly solution for building your online presence, be it for a personal trainer website, fitness blog, or online coaching services.
Moreover, WordPress's celebrated customization features and SEO-friendly design boost your fitness site's potential for higher search engine rankings.
With the right fitness WordPress theme and a well-optimized website, you'll be on your way to attracting more clients and growing your fitness business or your personal trainer websites.WordPress themes also offer multiple options for personal trainer websites offering online training, websites for personal coaching, and yoga studio website templates.
Wix
If you're looking for a platform that allows you to create fitness sites quickly and easily, Wix is an excellent choice. Known for its user-friendly drag-and-drop interface, Wix is perfect for those just starting out in the fitness center industry or personal trainers who may lack advanced technical skills. With a wide array of customizable templates.
Wix makes it simple to design a visually appealing and functional website that reflects your unique brand and style. Moreover, Wix offers a comprehensive online fitness solution, including calendar management, client relationship management, staff management, and straightforward payment processing. By integrating these features with the Fit by Wix app, you can create a seamless and convenient personal trainer website experience for your clients, making it easy for them to book sessions and manage their appointments.
Squarespace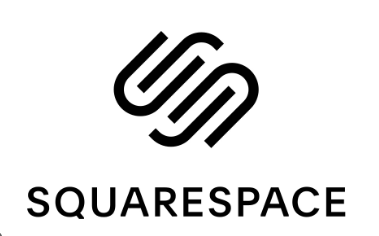 For those who prioritize design and aesthetics, Squarespace is an attractive option for a personal training business website or a fitness center website. This visually appealing platform offers a range of professionally designed templates tailored for fitness businesses, including options for personal trainers, yoga studios, and gyms. With Squarespace, you can create a website that not only looks stunning but also performs efficiently.
In addition to its focus on design, Squarespace provides a comprehensive set of tools for building and managing a website. This includes:
SSL certificates
Unlimited bandwidth
A drag-and-drop interface for easy customization
E-commerce functionality, allowing you to sell fitness products, merchandise, and digital resources directly from your website
With Squarespace, you'll have everything you need to create a successful website that stands out from the competition.
Defining Your Fitness Niche
Embarking on your journey to finding the best personal trainer website with the right fitness theme will help in defining your niche. This means honing in on a specific segment or specialization within the industry. By establishing a niche, you can better target your audience and create content that addresses their unique needs and preferences. While also marking your personal trainers and business seamlessly.
This targeted approach allows you to stand out in a crowded market, demonstrate your expertise, and provide tailored solutions that resonate with your ideal client who might be looking for a personal trainer, or fitness center.
Designing an Engaging Website
Creating an engaging website goes beyond selecting a visually appealing template or just a WordPress fitness theme. A focus on user experience is key, making sure your personal trainer website is both easy to navigate and loaded with valuable information for your visitors.
This can be achieved by paying close attention to the layout and navigation, color scheme, and typography in your WordPress themes while enhancing the personal trainer website with the use of high-quality images and videos.
By incorporating these elements, you'll create a website that captivates your audience and keeps them coming back for more.
Layout and Navigation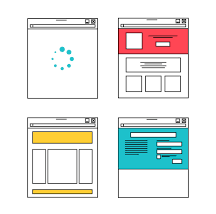 A well-thought-out layout and easy-to-use navigation are crucial for providing a positive user experience on your website. Your website should be organized in a way that allows visitors to quickly find the information they're looking for.
This includes having a clear and straightforward navigation menu, incorporating a search function, and ensuring that your content is easily accessible and readable to your visitors.
In addition to making your website user-friendly, it's essential to optimize your layout for mobile devices. With more and more people accessing websites from their smartphones and tablets, having a responsive and mobile-ready design is critical for ensuring that your content is easily accessible and looks great on any screen size.
By prioritizing layout and navigation, you'll create a website that is enjoyable to use and helps you retain and attract more visitors.
Color Scheme and Typography
Your website's color scheme and typography play a significant role in its overall visual appeal and brand identity. When selecting colors and fonts, consider the message and desired emotions.
Bold colors like red and orange exude energy, while softer hues such as blue and green evoke tranquility and trust. Incorporating a fitness theme into your design choices can help reinforce your website's purpose and appeal to your target audience.
When selecting fonts, it's essential to choose styles that are easy to read and visually appealing. Some popular choices for professional websites include:
Open Sans
Lato
Roboto
Montserrat
Thoughtful color and font choices result in a unified and visually attractive website that mirrors your distinctive brand and message.
High-Quality Images and Videos
Incorporating high-quality images and videos into your website can significantly enhance its overall appeal and effectiveness. Opt for relevant, high-quality images and videos that align with your brand to enhance your website's appeal. Be conscious of file sizes to prevent slow loading times. High-quality visuals create an engaging and informative site, emphasizing your expertise and motivating visitors to explore your fitness services.
Creating Valuable Content
High-quality content is the cornerstone of any successful business website. By providing valuable information and resources, you not only establish your authority in the industry but also attract more visitors to your site.
This can include creating blog posts on relevant fitness topics, sharing workout routines, offering nutrition tips, offering online personal training sessions, or engaging the fitness community with enriching blogs.
We will examine various types of content creation in this section to engage your audience and increase website traffic.
Blogging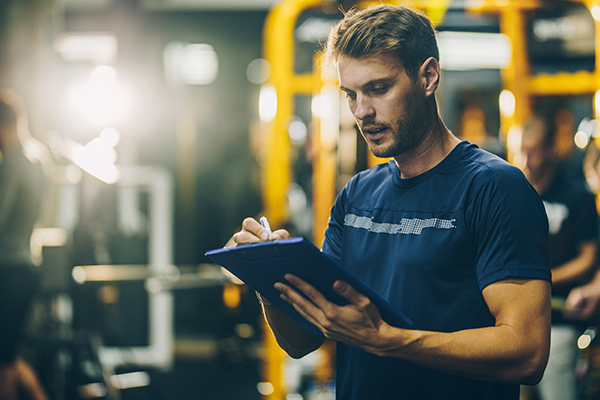 Blogging about fitness topics is an excellent way to:
Educate your audience.
Showcase your expertise and your personal trainer business.
Regularly publish informative and engaging blog posts.
Improve your website's search engine rankings.
Increase your website's visibility.
Attract more visitors.
By incorporating targeted keywords and optimizing your content for search engines, you'll increase your website's visibility and attract more visitors.
When creating blog posts, it's essential to focus on providing value to your readers. This means sharing useful tips, actionable advice, personal trainer advice, and relevant information that can help them achieve their fitness goals.
By consistently providing high-quality content, you'll establish yourself as an authoritative voice in the community and attract a loyal audience who trusts your expertise.
Workout Routines
Sharing workout routines on your website is another effective way to demonstrate your expertise and provide valuable resources for your visitors.
Well-designed workout routines can help your audience achieve their fitness goals, whether they're beginners looking to start their fitness journey, visitors looking for a personal trainer, or maybe even experienced athletes looking for new challenges. When creating workout routines, it's crucial to consider your target audience's needs and fitness levels. Be sure to include clear instructions, visual aids, and modifications for different skill levels.
By offering workout routines that cater to a wide range of abilities and interests, you'll create a valuable resource that keeps your audience engaged and motivated to achieve their fitness goals.
Nutrition Tips
Offering nutrition tips and personal trainer advice on your website is another excellent way to support your audience in their fitness journey. Proper nutrition plays a vital role in achieving and maintaining optimal health and fitness levels. By providing practical and evidence-based nutrition guidance, you can help your audience make healthier choices and better understand the role of nutrition in their overall well-being.
When sharing nutrition tips, focus on providing accurate, up-to-date information from reputable sources.
Be sure to address common misconceptions and myths, as well as offer actionable advice that your audience can easily incorporate into their daily lives.
By providing valuable nutrition information, you'll further establish your authority in the fitness industry and create a loyal audience who trust your expertise while also gaining popularity as a personal trainer.
Showcasing Personal Training Services
One of the most critical aspects of a successful website is showcasing your personal trainer services, including those of a personal fitness trainer, or yoga instructor.
By providing clear and comprehensive information about your offerings, potential clients can easily understand what you provide and determine if it's the right fit for their needs.
To achieve this, it's essential to learn from the best personal trainer websites in the industry, and creating your own personal trainer websites that stand out.
We will examine the key elements of showcasing your personal training services in this section, which include pricing plans, trainer bios, and client testimonials.
Looking for the best WordPress service provider?
Seahawk will help you find all the solutions to your WordPress problems.
Pricing Plans
Clearly displaying your pricing plans allows potential clients to compare their options and choose the best fit for their needs and budget. When creating your pricing plans, it's essential to consider your target audience and the value of your services.
Be sure to offer a variety of options, such as subscription-based plans, pay-as-you-go options, and package deals, to cater to different preferences and budget constraints. In addition to giving clear and comprehensive pricing information, consider offering promotional deals or discounts to attract new clients or encourage long-term commitments.
Giving a trial subscription to your personal trainer services as part of the promotion can work as an added incentive for visitors to buy long-term plans.
Making your pricing plans easily accessible and transparent, you'll make it simple for potential clients to understand the value of your services and make an informed decision.
Trainer Bios
Including personal trainer bios and photos on your website is an excellent way to create a personal connection with your audience and showcase the expertise of your team. A well-crafted personal trainer bio should include:
The trainer's education
Certifications
Relevant experience
Personal fitness journey
Insight into their training philosophy, values, and goals as a fitness professional
When selecting photos for your trainer bios, ensure they are high-quality, professional, and reflect the trainer's personality and expertise. By sharing engaging and informative trainer bios, you'll help potential clients feel more comfortable and confident in choosing your fitness services.
Testimonials
Featuring client testimonials on your website is a powerful way to provide social proof and demonstrate the effectiveness of your training services. By showcasing the success stories of your clients, you can inspire potential clients and build trust in your expertise.
When incorporating testimonials, ensure they are genuine and relatable, and highlight the specific benefits your clients have experienced through your services.
Include photos or videos alongside the testimonials to make them more engaging and impactful.
By featuring client testimonials, you'll create a more persuasive and compelling website that enhances the impact your content has on the visitor, which also encourages potential clients to take action and pursue their fitness goals with your business.
Integrating Online Booking and Scheduling
Integrating online booking and scheduling tools into your website offers several benefits:
Streamlines the process for clients to book sessions and manage their appointments
Offers a convenient and user-friendly booking platform
Makes it easier for clients to engage with your services
Improves their overall experience
Additionally, online booking systems can help you better manage your schedule, reduce administrative tasks, and keep track of client information, allowing you to focus more on providing exceptional fitness services.
Building an Online Store
Building an online store on your website is an excellent way to generate additional revenue for your gym and fitness business by selling fitness products, merchandise, and digital resources. By offering a seamless and user-friendly shopping experience, you'll make it easy for your audience to purchase the items they need to support their fitness journey.
Furthermore, an online store can help you expand your brand's reach and establish your website as a one-stop shop for all things related to health and wellness.
Implementing SEO Best Practices
Essential SEO practices, like keyword research, on-page optimization, and building quality backlinks, boost search engine rankings and increase website traffic. Subsequent sections will detail effective SEO techniques to elevate your fitness website's success.
Keyword Research
Keyword research is essential for SEO to target relevant terms in your content, titles, and meta descriptions, improving visibility and attracting interested visitors. Tools like Google AdWords Keyword Planner and SEMrush can identify high-volume, low-competition fitness-related keywords. Incorporating these keywords enhances your website's search engine friendliness and ranking potential.
On-Page Optimization
On-page optimization improves search engine rankings by optimizing content, meta tags, and URL structure. Targeted keywords and engaging content make your website more understandable for search engines. Accurate title tags, meta descriptions, and heading tags, along with well-structured URLs, enhance search engine visibility and user experience.
Link Building
Building high-quality backlinks from reputable sites is crucial for SEO, enhancing your website's authority and rankings. Earning links from authoritative sites signals trustworthiness.
Strategies include guest blogging, providing link-worthy content, and collaborating with relevant websites. A strong backlink profile boosts authority and search engine visibility.
Utilizing Social Media and Email Marketing
Promoting your site and engaging your audience via social media and email marketing are key for driving traffic and building a loyal following. Here are some strategies to consider:
Share valuable content on platforms like Facebook, Instagram, and Twitter to reach a wider audience.
Interact with your followers by responding to comments, messages, and mentions.
Use email marketing to send regular updates, newsletters, and exclusive offers to your subscribers.
Promote your fitness services through social media ads and sponsored posts to increase visibility. By implementing these strategies, you can boost your online presence and attract more visitors to your website.
Next, we'll explore social media and email marketing strategies to expand your fitness business.
Social Media Marketing
Social media marketing involves sharing content and engaging with your audience on platforms like Facebook, Instagram, and Twitter.
Regularly posting informative and engaging content not only attracts followers and builds brand awareness but also promotes your fitness services to a broader audience. Additionally, interacting with your followers, responding to comments, and engaging in fitness-related conversations is crucial.
By actively participating in social media, you foster a supportive online community that boosts website traffic.
Email Marketing
Email marketing lets you directly connect, share updates, and promote fitness services. Sending personalized emails builds relationships, drives website traffic, and boosts conversions.
Start by building an email list with a lead magnet like a free workout guide. Then, send engaging, valuable emails that prompt actions like signing up for a class or making a purchase.
Monitoring and Improving Website Performance
Monitoring and improving website performance is crucial for the best user experience. Use tools like Google Analytics, conversion rate optimization, and user experience testing to identify and optimize areas.
Google Analytics
Google Analytics is a potent tool for understanding your website's traffic and user behavior. You'll create an account, install a tracking code, and gain access to valuable data. Consistent monitoring allows you to enhance user experience, boost engagement, and drive more traffic.
Conversion Rate Optimization
Conversion rate optimization (CRO) tests and refines design and content to increase visitor actions. This enhances user experience, engagement, and overall performance. Effective CRO strategies involve A/B testing design elements, optimizing load times, and improving content quality. Continuous testing helps identify the most engaging conversion strategies.
User Experience (UX) Testing
UX testing is vital for website improvement, uncovering usability issues that hinder effectiveness. Testing with real users provides valuable insights to optimize the user experience. A user-friendly website attracts and retains more visitors, boosting your online presence and business goals compared to other fitness-related sites.
Summary
In conclusion, for a successful 2023 website, choose the right platform, define your niche, design engaging content, and create valuable audience-focused material. Implement SEO, utilize social media, and monitor performance to strengthen your online presence and business growth.
It's time to take action and transform your passion into a thriving online venture!
Learn more about choosing and installing a WordPress template.
Frequently Asked Questions
How do I start my own fitness business?
To start a fitness-related business, decide what kind of business you want to operate and get trained. Create a business plan, secure necessary permits and insurance, get an EIN, find space, and fund the business.
Additionally, create a website, offer online classes and sessions, make bookings easy, and implement a clear payment process.
What does a fitness-centered website need?
A gym or fitness-centered website should feature high-quality photos, membership options, class schedules, reviews, content-rich blogs, and a well-designed layout with calls to action.
How do I start an online fitness app?
Start your online fitness app journey by defining your purpose and target audience, planning features, choosing the right technology stack, creating a user-friendly UI/UX design, assembling a team, developing an MVP and app, and testing the app.
Do I need a website for my business?
Having an online presence is essential for your business, as it can help you reach more customers and create a successful brand. Crafting a well-thought-out website with messaging that matches your branding is key to achieving success.
How do I create a fitness trainer website?
To create a fitness trainer website, you should first register your domain and pick a website builder. Then, build out your website pages, set up SEO best practices, create a content plan, promote your website, and track the website metrics.